MCLAFan.com is proud to introduce Growing The Program, a summer content series presented by Maverik Lacrosse.
As we all know, the MCLA is growing and gaining more and more exposure each year. To help fuel the momentum, MCLAFan.com is conducting interviews with each and every coach in the MCLA about growing their program. We hope to create a valuable resource for current MCLA teams, new programs and potential recruits. We're proud to have Maverik Lacrosse and Bigfoot Lacrosse on board to support this movement.
_______________________________________________________________________________________
Next we head to San Marcos, Texas to check in with Coach Chris Park and the Texas State University men's lacrosse team.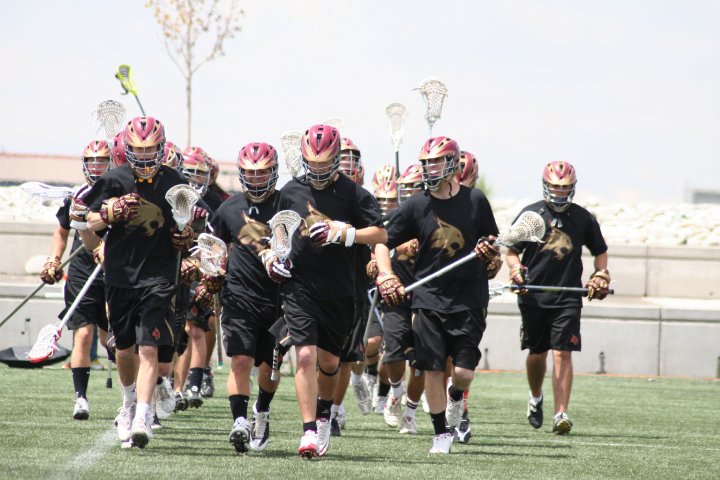 MCLA Fan: What are your goals for program growth this off-season? What are you doing to reach them?
Coach Park: Following our conference championship in 2010 we sat down with our returning core of players and staff and set goals for the 2011 season. We didn't change our philosophy in regards to goals to get us back to Denver. Where we put in the work was on the organizational side of the program. We needed to do a better job raising money, re-structuring dues, continuing to mobilize our alumni base, and above all, improve the outward appearance of our program. A big achievement this summer was partnering with Adidas Lacrosse through our Athletic Department's contract with Adidas. The arrangement setup with Adidas is similar to Michigan's Lacrosse program and their athletic department. In year one we will replace all apparel with Adidas, and year two begin the transition to equipment. This total team package will change the look and appearance of our program on and off the field.
Where do you see your program in 5 years? How will it get there?
Our goal is simple, compete yearly for a MCLA National Championship. First, we must establish a consistent winning culture, where Denver is expected each year. Second, our recruiting and outreach efforts to potential players in the state and the country need to improve. Finally, we must continue to grow our organizational structure to be able to handle the rigorous expenses of running a top 5 MCLA program. Four years ago these things were not thought about at Texas State, now, it is a reality and the foundation has been laid, time to keep working and increasing the vision for the program. The sky is the limit in San Marcos and with this University.
What are some key steps you've taken (or your program has taken) to promote your team on campus and create relationships with administration?
I am in a fortunate position with my role in Athletic Administration for our Division I Athletic Program here at Texas State. My visibility and involvement with the program because of my job has increased awareness and credibility for our team. From day one after taking the job I worked to include and keep informed our Campus Rec Administration in everything we do. Instead of working against, like I hear in many instances across the country, we embraced our relationship and worked to make everyone in the Campus Rec Administration Office feel a part of what we are building here. We are also very fortunate to be able to play our home games at the Bobcat Soccer Complex, a first class Division I Women's Soccer facility. Playing in this venue, with stands, concessions, music, p.a. and a great location on campus brings added awareness to our program for the students, faculty, and community.
_______________________________________________________________________________________
Contact: Drew Adams, Maverik Lacrosse
_______________________________________________________________________________________
What has been the most important part of your program's success so far? Do you have any advice for other coaches (or team presidents) who are working to build a better program?
Setting goals, putting them on paper, and getting your team and University administration to believe in them. We talk about all the time having high vision, but matching such vision with high action/effort. Setting lofty goals for a program is easy, it is the work and determination that is difficult to achieve. Take baby steps, set realistic goals, include your campus administration in your planning, and above all make sure you have a head coach in place that will not only help build the team lacrosse wise, but organization wise as well.
Out of conference (OOC) games are always an integral part of making it to the National Tournament. What do you look for in OOC opponents when scheduling?
First, proximity of quality programs within driving distance around a major airport. Second, opponents who should be ranked in the top MCLA Top 25, as we want a trip that will help the voters see how we stack up as a team compared to what we are doing week in and week out in the LSA. Third, location, location, location. We always give the guys one off day on the trip to be tourists for half a day. Some of my greatest memories of playing lacrosse in college was walking the sights and seeing new places with my teammates, a great bonding experience. This year, we will travel to southern California and take on UCLA, Claremont, and Loyola Marymount.
When recruiting, what do you tell potential recruits about your program and university? What do you have to offer?
First, when I meet with a recruit and their parents we talk about the quality of education you are going to receive at Texas State. I stress on these visits that choosing a school should be based on your aspirations for the future, not your thoughts on the present. After we cover academics we begin to talk lacrosse. I tell each recruit and their parents that playing at Texas State will be their greatest memory of their college years and that they are a part of a family from day one when they set foot on our beautiful campus. If the recruit is looking for a quality education, a virtual varsity experience, to learn under a great coaching staff, to play in one of the top ten facilities in the MCLA, and to compete each year for a conference championship, then Texas State is for them.
Thanks for the great interview Coach, good luck this season. To find out more about the Bobcats' lax team, head over to their team website here, their twitter here or their Facebook here.
_______________________________________________________________________________________
If you're interested in learning more or contributing, please feel free to contact us at info@lacrosseallstars.com.